News & Trends
5 online tools retailers can use to create more shareable multimedia content
There's a lot of data that shows why visual and multimedia content marketing have seen a meteoric rise on the social web. Ninety percent of information transmitted to the brain is visual. We can also process images 60,000 times faster than plain text, among other reasons.
But with the deluge of information on the social web, it's increasingly challenging for retailers to create multimedia content that's new and different, yet highly shareable and relevant to their story. Retailers need to continually tell their narrative and engage with customers in different and interesting ways. Often, that means developing new types of content, putting fresh twists on time-tested delivery channels, and re-purposing content across up-and-coming platforms.
It can be helpful to find inspiration from peers, taking a close look at some multimedia approaches for ideas you can adapt to your own social media marketing goals. We've rounded up a host of eye-catching multimedia content assets from retailers around the socialsphere to spark new content ideas you can start implementing, too.
1. Someecards. Someecards is the wildly popular, free online greeting card service that lets you give traditional sentiments a satirical twist. The sheer size of Someecard's database is a major upside for retailers, giving them a large selection of cards they can customize to communicate their narrative and drip out across their targeted social channels.
How retailers are using it:
In early 2014, Wendy's used Someecards to help fuel promotion of its newest sandwich, the Ciabatta Bacon Cheeseburger. The campaign was called Wendy's Lunch Interventions. The series of cards included smart one-liners lamenting boring office lunches, and included the logo for the sandwich.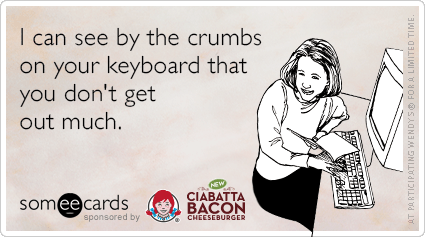 Kimco tenant Home Depot used Someecards to create a branded holiday series. This campaign didn't advertise specific Home Depot products, however. Rather, it put a humorous spin on problems consumers deal with during the holidays. This tactic increased the cards' shareability while getting Home Depot's logo in front of customers' eyes.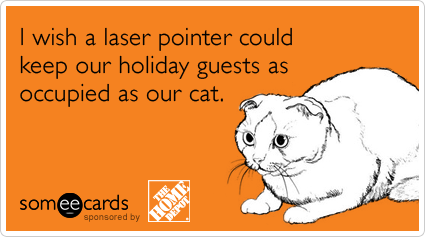 Chili's happy hour has been around for as long as the restaurant itself, but its social media team revived the event last spring with Someecards. The laughter-inducing cards used the tagline "go to your margarita place," and made sure Chili's was top-of-mind for happy hour all year round.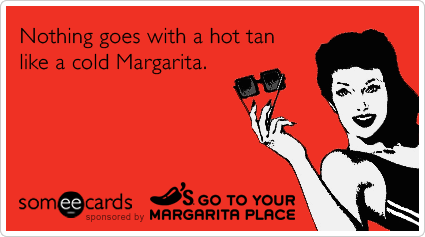 2. Instagram. Since its 2010 launch, this photo-sharing social network has become a staple on many mobile phones. With 130 million active users, Instagram is one of the best channels for reaching customers on a visual level.
How retailers are using it:
Part of what makes Instagram such a powerful tool for retailers is its hashtags. If a retailer is able to dominate a hashtag by flooding the stream with its photos, it could easily accrue thousands of likes in a matter of hours. Walgreens used this technique to boost its 2014 Valentine's Day sales when it created its own hashtag, #WalgreensLuv. Walgreens posted heartwarming photos that reached all consumers on Valentine's Day, not just couples, and encouraged them to spread the love by uploading their own photos with #WalgreensLuv.
Macy's flagship New York City store is sentimental to both its employees and customers. The retailer's social media team connects to this emotional value by posting pictures of striking scenery and city skylines that incorporate the store. This approach unites the customer base; a shot of the Macy's store with the Empire State Building in the background drew nearly 5,000 likes. But your store doesn't have to be near a national site to make this technique work. You can also tap into the simple beauty of the landscaping around your location or local, iconic landmarks to draw in followers.
Another way to use Instagram to keep your brand relevant is to take photos that tie your business mission into major current events. Kimco tenant Sweetgreen, for instance, celebrated the start of the 2014 Winter Games by creating a visual of the Olympic rings made out of the fresh fruits and vegetables it serves at its restaurants.
3. Video on Instagram. In June of 2013, Instagram announced that it was adding a new feature called Video on Instagram, which lets users create 15-second videos to share. The platform comes with simple editing capabilities, including 13 filters.
How retailers are using it:
Some of the best uses of Instagram videos are interactive. For example, Petco produced a series of videos called Pup Quizzes, where viewers were shown clues about dogs and asked to guess the breed. Petco tied the series into the Westminster Kennel Club Dog Show by hashtagging each video with #WKCDogShow.
During the 2013 holiday shopping season, Kimco tenant Lululemon rose above the noise with its No Humbug Challenge. The promotion played into the retailer's story by providing video suggestions for ways Lululemon customers can stay positive throughout the busy season. Customers could follow the videos easily with #NoHumbugChallenge.
Gap also found a unique way to spread holiday cheer through Instagram videos. Like Lululemon, Gap's goal was to make customers smile, not sell product, and it quickly accrued almost 5,000 likes and countless comments with one video. The storyline? A simple present being unwrapped. While a video like this might take some creative camera work, it is certainly not outside the wheelhouse of any tech-savvy retailer, and it shows that on social media, the simpler the message, the more you communicate.
4. Vine. Similar to Video on Instagram, Vine allows users to create and share their own videos. However, a Vine video is only six seconds long, as opposed to Instagram's 15 seconds. According to Vine, six seconds is the ideal amount of time to capture the "aesthetic feel the creators wanted but preserved the quickness they wanted to promise users."
How retailers are using it:
One of the most common ways retailers are using Vine is to tease products. The short succession of images can attract consumers, but the trick is developing creative footage. Kimco tenant Fairway Market accomplished this by showing how its deli workers make a Fairway Market sandwich from start to finish to whet customers' appetites.
A great way to provide value to your followers is by creating Vines that share useful advice. Lowe's created a series of six-second home improvement tips called "Lowe's Fix in Six" to attract thousands of DIYers looking for helpful tidbits. Here's one example of how to keep squirrels away from your trees.
Another technique is to use stop motion animation and craft supplies to create a Vine. Take the Vine that Target created to kick off the start of last summer. This video plays into shoppers' excitement for the new season by taking an imaginative and aesthetically pleasing approach.
5. Polyvore. Polyvore is a quickly growing social network where its 17 million users can share photos and visuals of products they like to shop for. The collages are similar to Pinterest, however, Polyvore's content is centered on high-end products in fashion, beauty, interior design, and other artistic industries.
How retailers are using it:
Many fashion and beauty giants have caught on to Polyvore. But this platform is also ideally suited for small boutiques to showcase their merchandise and strengthen their brand. One of the most common uses of Polyvore is to create a set that takes the leg work and grief out of shopping and leaves customers with the fun part — seeing an entire outfit, complete with make-up and accessories, all planned out. One example is from Urban Outfitters with its Where You Wander set.
Other retailers, such as Sephora, have created sets to play into the holidays. Sephora's Fit for a Firecracker set features red, white, and blue-themed beauty products to spur shoppers to dress up for the festivities in style.
Another creative, themed approach comes from Neiman Marcus. Here it has developed a jewelry set containing "the 10 pieces every woman needs."
These uses of multimedia content also help retailers drive their omni-channel retailing strategy. Retailers can use multimedia content to bridge the gaps between online, offline, and mobile, and create an experience wherever customers want to interact with them. Innovation and creativity are crucial elements in 2014 for developing multimedia assets that strengthen a brand, promote a value proposition, and build customer relationships.